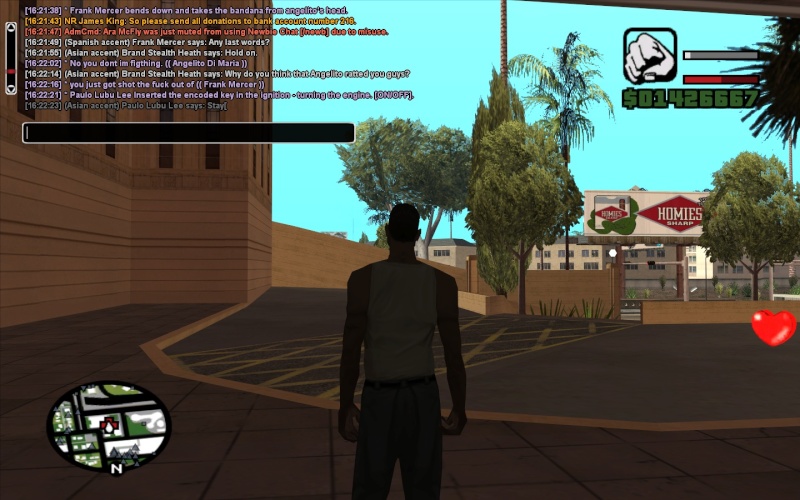 Here my complaint agains Frank Mercer after he try to Force CK me KOS and Forced to RP watch attently his "kind" of RP or something similar

.
Big hug to all.
Okay, from these screenshot's i'm starting to gather a better picture of what has happened. Firstly thanks for posting these screenshots Angelito.

Now you said force CK - I agree with you there I believe he hasn't talked it over with you that you can be CK'd or not so Frank is in the wrong there and I will speak to him about that.

Secondly, there was no KOS used here. He rply warned you that he was turning around to shoot you. You also replied with I quote 'Y-You Son of a Bitch.' There was no KOS used at all during the time of the incident he warned you rply he was about to shoot you, obviously your not going to dodge a bullet because your not superman and this isn't Hollywood.

Now your third claim is he forced you to roleplay, technically every situation in NGRP you are forced to roleplay situations. Happens in real life also although you don't call it 'roleplay'. For what I see you must be thinking of the part where he grips hold of your bandanna?

Now he has shot you Angel. You can't still be fighting him off when you've been shot multiple times it's impossible. Even soldiers who get shot with 5.56mm rounds can't reach for their morphine. So I highly doubt you'll be able to reach for your Bandanna. So there Frank has correctly roleplayed that well and I defend him for that part of the roleplay situation.

Now to resolve this complaint Frank will be spoken to and watched closely about his roleplay. Angel you will be refunded by me whatever you lost I will refund it to you and will not be removed from Varrios Los Aztecas due to this situation not working out.

- Bassi.



Posts

: 88


Points

: 111


Join date

: 2011-10-29


Location

: Northern Ireland



Wow FORCE CK is bad for your health. WEW....



Posts

: 187


Points

: 203


Join date

: 2012-03-23





Similar topics
---
Permissions in this forum:
You
cannot
reply to topics in this forum